You can add multiple bank accounts to your InvestEngine by going into "Settings" and selecting "Funding". You can use these accounts to add funds via a bank transfer.
You will have one Nominated Bank account. It is used for income, withdrawals and instant transfer. If you wish to change your nominated bank account, please fill and submit a request via our website contact form. Please note we may need to see a recent statement for the new account.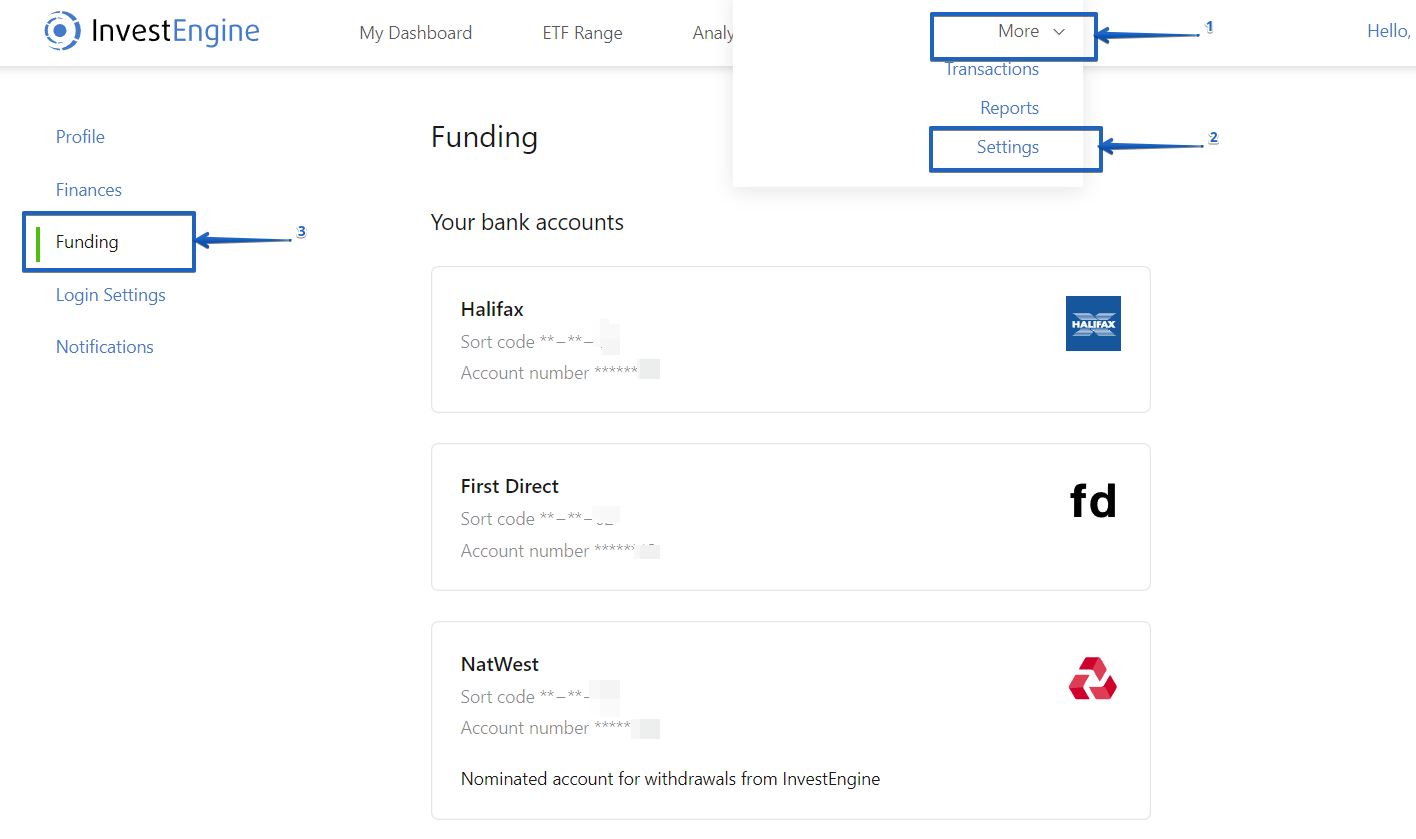 See also: How do I link a new bank account?